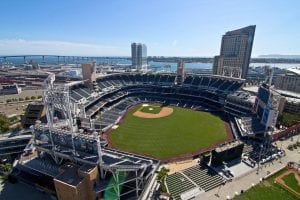 How would you finish the phrase, "I have always wanted to…"? Throughout the course of our lives, there are experiences we have that make us want to have other, more exciting, extravagant experiences. I have only been to a few Major League Baseball games in my life. I am not a particularly avid sports fan, but I will admit to having imagined what it would be like to sit in the stands for the climactic game of a World Series.
I enjoyed watching both football and basketball in high school. I will admit to having imagined the experience of attending a championship game in either one of these sports. It is more the anticipation of the excitement of being at the moment of victory in an exciting game than the actual desire to see a favorite team achieve the victory that has motivated these desires.
After attending a bullfight during college, I will admit I have wondered what it would be like to run with the bulls in Pamplona, Spain. While I would never have actually attempted that activity, it was exciting to imagine what it would be like. Although I am not a golfer, I have been on the 18th green of a golf course that hosts a Professional Golfers Association tournament every year.
Although my list of exciting things I have experienced might not inspire the passion of very many people, I have a few that are memorable to me. I once attended a concert of the Cleveland Orchestra and got to meet the principal bass player afterward. This was exciting for me because I played bass in the high school orchestra. I have visited some of the exciting wonders of this country, such as the Grand Canyon, Niagara Falls, Carlsbad Caverns as well as a number of less well-known but equally magnificent sights. One significant event in my life was watching Neil Armstrong walk on the moon. What made it even more special for me was that I was in Mexico at the time and got to see it on Mexican television.
I have had the privilege of seeing and doing most of the things I have dreamed of doing. I have been able to accomplish and even exceed most of the goals I have set for myself. The good thing about a list like this is that I don't have to measure what I have been able to do against anyone else. As I consider the list of adventures in my life, I recall how exciting, challenging, and overall enjoyable it has been accomplishing each one. Even the few things that have eluded me have been fascinating in the attempt.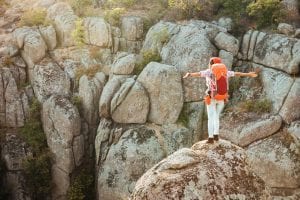 As we move forward, why not list the adventures you have dreamed of in your life. Are there still things on the list that you would like to accomplish? Make a plan to do at least one of them. Some things just do not translate into seeing them on things like social media. As we emerge from the current time of crisis, make a plan to turn some of these dreams into reality.
As we move forward, how many of our dreamed-of adventures can we turn into pleasant, satisfying memories? What's stopping you? Go have adventures!