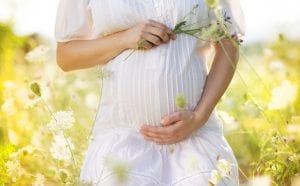 It can seem as if we spend more time waiting than almost anything else in life. Waiting actually begins before our arrival. There is very little to match the anticipation people experience at the birth of a child. The process of waiting is one that is easily and readily shared with many other people. For the most part, the end result of this type of waiting is joy and happiness. To be totally fair, the same things can be said about the process of adoption. While the waiting and the tasks associated can seem interminable, even the moments of disappointment, such as back pain and morning sickness, are eclipsed by the good feelings that accompany the end result.
Staying with the baby metaphor suggests several more instances where waiting is a natural part of life, all with an anticipated happy outcome. Parents wait for things like a baby's first words, first taste of food, followed by solid food. A huge accomplishment is the first word, the first standing alone, the first step. As exciting and eagerly anticipated as these events are, it has been said that parents can't wait for the first word and the first step. Later, these same parents wish their child would sit down and be quiet!
Throughout life, we wait for things like birthdays, summer vacation, Christmas. As small children, we wait until we are big enough. Big enough for what changes constantly, but we tend to always be waiting for something.
Sometimes waiting is not fun. It's just something we have to do. We wait at the doctor's office or the dentist. Sometimes these times of waiting are filled with anticipation and even anxiety. As we grow older, we wait in lines for many things. At school, we wait in line to come in from recess. We wait in line for lunch. During summer break, we might wait in line at an amusement park to ride a very special attraction.
We wait to finish our education. We wait to find the right job or to meet the person we want to share our life with. We wait for a promotion to come. In some cases, we wait to retire and spend our time in a different way. It is important to be aware of the large amount of waiting that is going to be a part of our lives. The time we wait is that very precious resource of time that we can only spend once. It is never available to us a second time.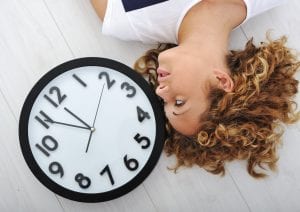 As we move forward, it is useful to look at what we do with the time we spend waiting. Is anyone better off following the time we have spent waiting. Will anyone be glad they shared the time with us while we were waiting? The exciting thing is becoming intentional about doing small things with the time we spend waiting can yield big results. Saying something positive and encouraging can transform waiting time into something positive and productive.
As we move forward, let us decide to use every opportunity of waiting to see what we can turn it into to benefit ourselves or someone else. Enjoy this exciting adventure. Anticipate what a difference your intentional actions will make. Join me in making the most of all the moments of waiting in our lives.
If you would like to receive new As We Move Forward posts,
please subscribe to the As We Move Forward mailing list by clicking here
. I release entries on a bi-weekly basis.
We have a podcast containing the As We Move Forward articles read by Jae Bloom.